Regular price
Sale price
$22.00 USD
Unit price
per
Sale
Sold out
Moldavite Gem Essence
Helps you to tap into your intuition & call in higher wisdom
Aligns you with your purpose & what brings you joy
Reminds you of all the gifts that you have, beyond your mundane existence & experience
Deeply transformational
Connects us to All That Is
Activates & Opens the Heart
Carries & Unlocks Ancient Wisdom
Nourishes the Starlight Element within
Activating. Illuminating. Elevating. Expansive. Astral Travel.
Teaches us how to embody All That We Are & All That We Know
Connects you to your origins - Ancestors & Heritage beyond this lifetime
Calls you to be On Purpose in your life & supports you in creating the life you desire
Helps you get out of your own way & Acknowledge the Wonder of your own Being-ness
Reminds us of our own magic & the importance of integrating our Cosmic aspects with our Earthly experience
Moldavite Gem Essences Fosters:
Finding Magic in the Mundane
Seeing the bigger picture
Magical Synchronicities
Anchoring SynchroDestiny experiences
Seeing & Sensing beyond 3D
Connection to other star systems & galaxies
Explosive Expansion of Heart Space
Listening to the Call of your Heart & subtle nudges from spirit
Read more about
moldavite here
Share
View full details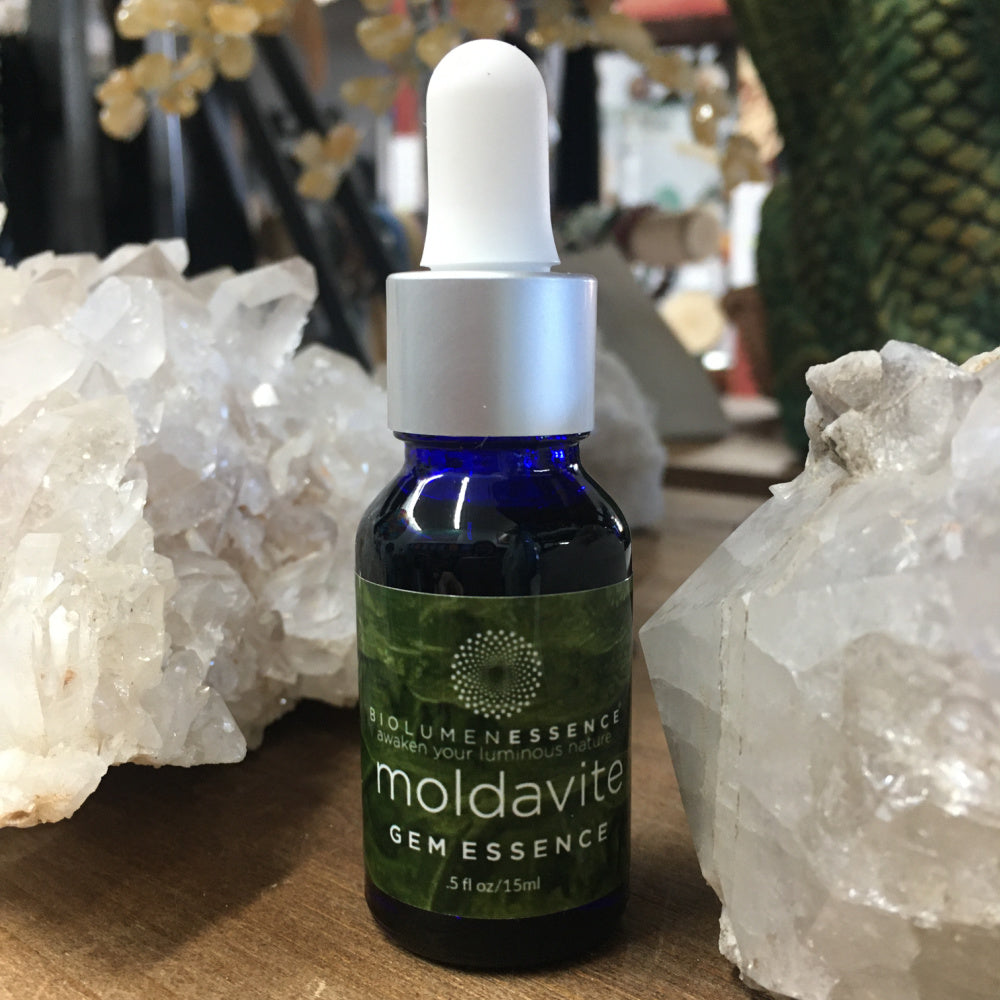 Wonderfully surprised
I was a little skeptical about ordering biolume essence products but have been wonderfully surprised. I feel the power of the essence and know it is helping me and alighing me. I would and will definitely be re-ordering. Thank you!