~PLANT MAGIC LIVES HERE~
This is a space where alchemy happens...where creativity, intention & playfulness dance with relaxation, rejuvenation & transformation...
Create customized products with organic essential oils, flower essences & gem essences for your energetic, aromatic or skin care needs. 
BiolumenEssence's Aromatic & Botanical Blending Bar is a hands on, sensory experience. It is an activity in self empowerment & manifestation, leading to the creation of a product that supports the deepest parts of you, while aligning to your highest destiny.
CREATE A CUSTOM BLEND
that captures the essence and energy of whatever you are calling into your life. Allow the power of flowers to support you on your journey.
INVOKE YOUR PURPOSE by choosing  the type product you'd like to create from the menu.
SET YOUR INTENTION with the assistance of the subtle magic of flower essences &  immerse yourself in the aromatic wonderland of organic essential oils. With Julie's assistance, you'll be guided to oils & essences that address a specific issue you are working on, offer energetic support, or just smell lovely.  You'll be given the guidance to blend a synergy that you love! 
AMPLIFY YOUR CREATION by adding a Gem Essence to enhance the blend you created.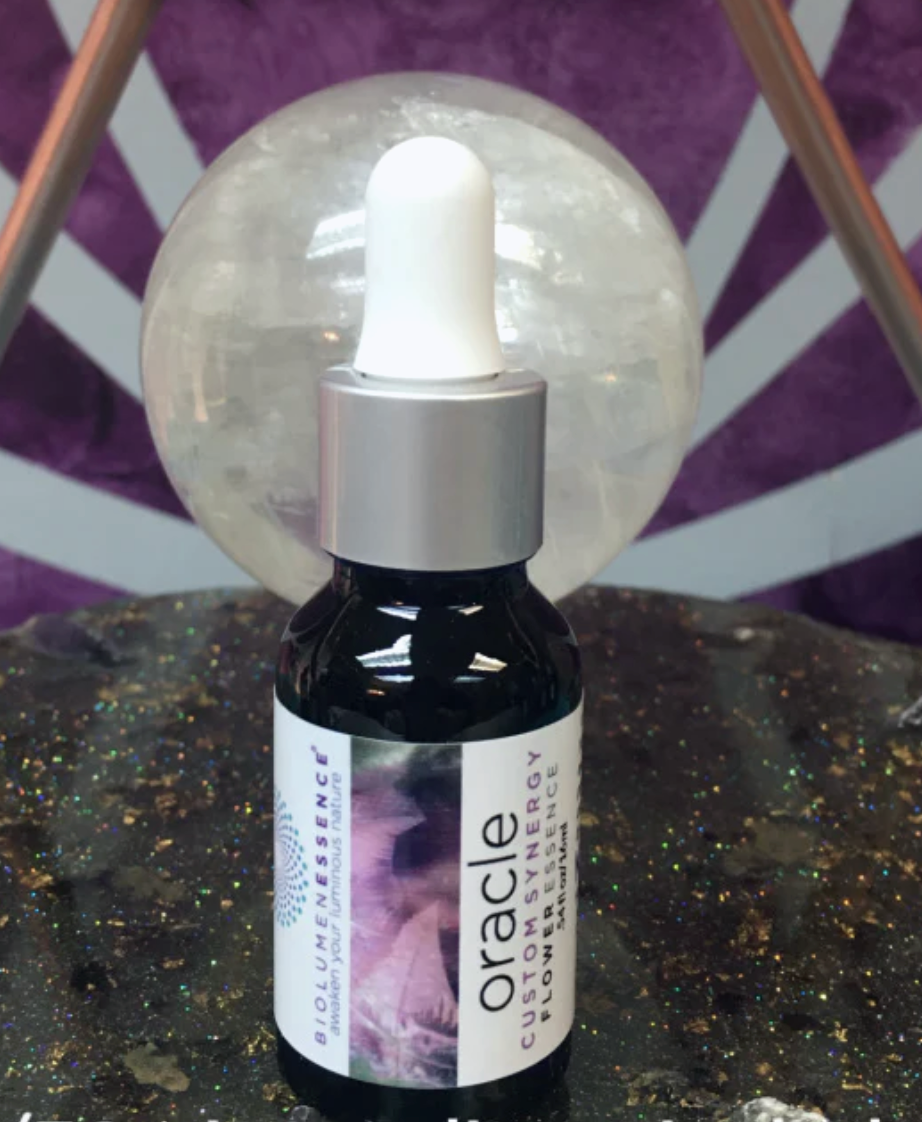 FLORACLE READINGS
I work with 3 different card decks to get a snapshot of the energies you are navigating. This is a combination of tarot, oracle & intuition to get an energetic assessment of where you are at & where you are headed.
We'll look at energies from your past, present & future and how they impact your body, mind & spirit.  We will create a custom flower essence synergy based on what comes up in your card reading & the multidimensional situation at hand.  
Each essence serves a different purpose – whether it is to integrate the information from the reading, to help get you unstuck, open up your creativity, clear past trauma, align you with your highest destiny- the possibilities are vast and only limited to what your soul is ready to shift and the level to which you are ready to expand.
SCHEDULE A SESSION
VISIT THE BLENDING BAR
by appointment
Walk ins welcome, if it is possible to accommodate you at that time - it is best to schedule a time to visit. 
Please email julie@biolumenessence.com or call 203-514-8787 to schedule an appointment for another day/time if these hours don't work for you.
Located inside
33 N. Main Street Wallingford, CT 06492